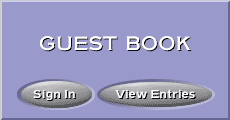 M o n t e   J o f f e e

The owner of this site is a member of the SGI-USA.  The opinions expressed are his alone. 

ABOUTNST.ORG (Nichiren Shoshu Temple)

Seven Viewpoints

about Buddhism:

The purpose of this site is to promote open and structured dialogue between members of Nichiren Shoshu Temple (NST) and the Soka Gakkai International USA.  Its focus is on the East Coast of the US which is the home to two temples: Daihozan Mysosetsuji (NY) and Myosenji (Washington D.C.)

Nichiren, a 13th century freedom fighter, was a master of dialogue.  Although a common priest, he used the power of words and ideas to challenge the entire Japanese shogunate and religious establishment in his quest to free the people. Following his spirit, Nichiren Buddhism seeks to empower individuals to fight for justice and is always on the side of people.

The perspective of this site is that the priests of these two temples, Rev. Shinga Takikawa (Myosetsuji) and Rev. Yuzui Murata (Myosenji) have misrepresented both the letter and spirit of Nichiren Buddhism.  Not only have  they mislead their followers, but they have presented a harmful image of Buddhism to society-at-large. 

This website seeks to engage Rev. Takikawa and Rev. Murata in publicly accountable discussions of their views.  Nichiren was unequivocable about holding public debates to determine what is true and what is false.  In contrast, NST priests have refused numerous offers to hold open public discussions. 

Don't you think it's time for genuine dialogue?

Text-based accountability...



Shinga Takikawa
Myosetsuji Temple, NY


www.genuinedialogue.org

www.aboutnstny.us

Responses to Shinga Takikawa, Chief Priest

Myosetsuji New York Temple

Responses to Yuzui Murata, Chief Priest

Myosenji WDC Temple

The monthly "Oko" sermons delivered by Nichiren Shoshu priests contain egregious errors about Nichiren Buddhism.  Recent critiques of Rev. Takikawa's sermons can be found on the Facebook page below and many archived responses to the sermons of his predecessors are in the right box below. Unfortunately Rev. Murata does not publish his sermons on his website.  "Myosenji Views" is a blog which critiques his temple's website.

36 Unanswered Letters.  Youth from Manhattan, Queens, Boston, Buffalo, NJ, Philadelphia, and CT have sent Rev. Takikawa 36 letters critiquing sermons he has published on his website and requesting face-to-face meetings.  He has not responded to a single letter.  All letters have been posted as historical records on the Facebook page "Youth Respond to Shinga Takikawa."

Views on Myosenji Blog. Over 70 postings critiquing the Myosenji Temple website and offering fresh perspectives on Buddhism drawn from the Writings of Nichiren Daishonin and contemporary news.